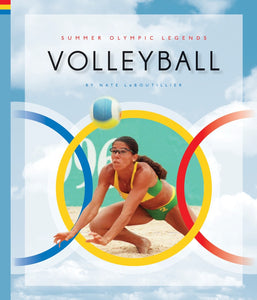 A survey of the highlights and legendary athletes--such as Soviet Yuri Chesnokov--of the Olympic sport of volleyball, which officially became a part of the modern Summer Games in 1964.
Part of the Summer Olympic Legends series
Once every four years, the world's greatest athletes gather to dazzle spectators with their fleet feet, mighty arms, and precise teamwork. Creative Education now brings the heroes and highlights of the Summer Olympic Games together like never before, matching lively text with dramatic photos to celebrate the triumphs of pioneers such as Dutch sprinter Fanny Blankers-Koen, the motivation of record-setters such as American swimmer Michael Phelps, and much more.